Harding High School


Class Of 1970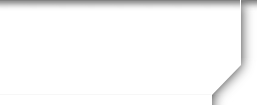 50th Reunion Attendance Survey
Hi Classmates!
Our 50th Reunion dates are Friday, September 25th to Sunday, September 27th, 2020. Please see all of the details for hotel reservations, banquet ticket payments and events on our home page.
Our committee has a great reunion plan in the works and many of our arrangements have been made and contracts signed! These contracts with our service providers require that we pay regular deposits in advance. Cash flow is critical, so early payment of banquet tickets, ($70/person), is greatly appreciated.
We really need a headcount for our planning. For that reason, we have prepared a brief survey that we hope you will take the time to answer.
Thank you!
You must be a member to submit this survey. If you are a member please log in first. You can't submit this form until you've logged in.
* Answer Required

1)
* Do you plan to attend our 50th High School Reunion?




You may answer yes, no, maybe, or any comments you like to add
2)
* If attending, will you be bringing a guest?




Answer "Yes" or "No." If "Yes", please tell us the guest's name for their name tag.
3)
* If attending, do you plan to reserve a room at The Hilton University Place?

Yes No


Some of your classmates are planning to stay Friday and Saturday nights. You can plan to stay multiple nights for our discounted rate.
4)
* If attending, will you need transportation from the Charlotte or Concord airports?

Yes No


We are considering trying to provide our own shuttle service from the airport to the hotel. The number of classmates that need transportation will determine if we offer this service.