Harding High School


Class Of 1970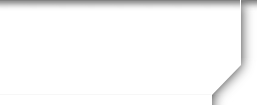 50th (+1 year) Reunion Attendance Survey
Dear friends,
After waiting soooo long, we can't believe that our reunion is only a month away! We need an updated headcount for the Hilton. Please complete this short survey.
Please note that Charlotte has a mask mandate for indoors and come prepared.
We can't wait to see you all.
Thank you!
Mary and Mike
You must be a member to submit this survey. If you are a member please log in first. You can't submit this form until you've logged in.
* Answer Required

1)
* Will you be attending our 50th reunion banquet on 10/23/2021?




Answer "yes" if you will be joining us, "no" if you can't, or "Not sure" if you haven't decided.
2)
* If yes, will you be bringing a guest? If so, please add the guest's name.




Please answer "yes" and add name of your guest or "no"
3)
Please share any comments or suggestions.




Let us hear from you! You are limited to 400 characters. If you would like to share more, please send us an email. Thanks!