Harding High School


Class Of 1970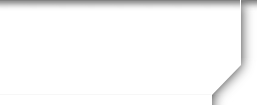 Class of '70 celebrates our 70th birthdays
Hello Rams!
After our great 50th+1 reunion, many classmates asked that we have another get-together and soon! So how about a class birthday party celebrating our 7 decades on the planet? We know some have already celebrated turning 70, (ahem,) and many of our younguns have some months to go, but no matter. It's a party, with our childhood friends!
Our birthday party will be on the evening of Saturday, August 27th at the Red Rocks Cafe, 4223 Providence Rd Unit 8, Charlotte. It is near the corner of Providence and Sardis roads. SouthPark – Red Rocks (redrockscafe.com)
Please go back to the survey one more time to answer whether or not you plan to bring a spouse or a guest.
Thank you!
Mike and Mary
You must be a member to submit this survey. If you are a member please log in first. You can't submit this form until you've logged in.
1)
If we have a 70th birthday in August, 2022, will you attend?




Select the Yes or No button. Thanks!
2)
Will you be bringing a spouse or a guest?




Select yes or no
| | |
| --- | --- |
| 3) | If you answered "yes," what is the name of your spouse or guest? |