Harding High School


Class Of 1970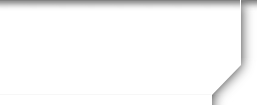 Message Forum
09/11/10 08:51 AM
#4

Good morning classmates! I regret to inform you that I will not be making the trip up to Charlotte, N.C.. I was so looking forward to seeing all you guys, however I was unable to work things out. You can best believe that my thoughts and prayers are about you today and this evening. May you have a safe and uneventful evening, have a memorable and relaxing time thinking of the way we were. My cell number is 904 333-5953, if it is needed, have a great time with plenty of pictures. I will miss you. May God bless you, keep you, and watch over you.
09/13/10 11:53 AM
#5

Thanks to everyone involved with putting our 40th reunion together.

I won't try to name names in fear of leaving someone out.

It was a very special weekend & evening. I feel fortunate to have been able to be there.

I wish we'd had more time to visit, but with all the related events, we had time to catch-up.

I'm sorry for the folks who weren't there, wish you could have been.

Again, THANKS to everyone. It was great to see my old friends !

Jimmie
09/13/10 07:57 PM
#6

Finding classmates after so many years may have been the biggest challenge to the success of our reunion. For that reason, I would like to mention some "unsung heroes" who worked with Annette Malcome Currant to find folks. These heroes are: Tommy Tracy, Johnny Martin, David Grose, Susan Hannah Herbert, Denise Harris Krug and Jeff Cochrane. Thanks friends!
09/13/10 11:00 PM
#7

I would like to thank everyone for all the hard work done to make us an event to have fun. It was really obvious with the big turn out that alot of time went into this. The food was great! I hope I saw everyone but somehow feel I did not. I really enjoyed seeing everyone and catching up. Looking forward to more great times with lifetime friends
09/14/10 10:20 PM
#8

Photos from the 40th reunion at Thoroughbred's have been posted in the gallery 'Rams making the scene'. Did not see the 40th Reunion Gallery until after posting the pictures. It really was a great time had by all. Many thanks to all that had a hand in getting this one together.
09/16/10 11:53 AM
#9

Thanks to everyone for the great reunion. It was a fantastic night. Not seeing some folks for 40 years and getting to rekindle the friendships was a real pleasure. I may have missed some of you, but I wish you all the best. May the spirit Of Harding High School Class of 1970 remain forever strong in our hearts and minds. The years we spent together in our schools and neighborhoods are who we were and who we are.

God Bless

Gerald Whitley
09/17/10 11:37 AM
#10

Hello Everybody,

I really enjoyed seeing everybody at the reunion! Thank you "reunion committee" for keeping everybody in touch and organizing all the events. The website is wonderful! The food was great too and I think the turnout was very encouraging. I wouldn't have missed it for anything. What do you think about having the next reunion in 5 years instead of waiting another 10 years? It would be nice to get to see people again before we can't remember who anybody is! Haha! Hopefully I could make it to the outdoor activities next time so I could talk to folks more! Looking forward to it!

Brenda Tucker Bost
09/19/10 10:08 PM
#11

Just got home from S.O.S. at the beach. I could certainly see a HHS mini-reunion at the beach. What are some thoughts??????
09/22/10 12:40 PM
#12

May I add my gratitude to everyone who made our reunion such a great experience.

Thank you to everyone for all the hugs and kisses! That night was good for the heart and the soul!

On the subject of meeting again....I have a friend who said her class was getting together to celebrate turning 60! That would be a fun time also....one big birthday party for all of us!

I can not come to the organizational gathering on Monday night, but will be happy to do what I can from a distance. Just let me know.

My best to all of you. Paula
09/23/10 09:46 AM
#13

AT MYRTLE BEACH HIGH SCHOOL TODAY,

SHARING THE WEB SITE WITH SOME STUDENTS! THEY COULD TELL HOW MUCH FUN WE WERE HAVING, SHARING MEMORIES ETC. THEY CAN NOT WAIT FOR THEIR REUNION!!! AND THEY HAVE NOT EVEN GRADUATED!!
09/24/10 03:17 PM
#14

We would also like to thank everyone involved in planning for the 40th High School Reunion. We enjoyed our time at the BBQ King and the time at the Belmont concert on Friday night. We also has a great time walking the halls and seeing the old and new buildings at Harding High on Saturday morning.

Getting together at Thourougbreds and reminiscing about old times and seeing where people are now was wonderful. We definitely don't need to wait another ten years for a reunion.

Looking forward to seeing everyone again.

Steve and Judith Vincent
09/27/10 11:01 PM
#15

Great seeing such a good turnout at Jackson's tonight! It was great seeing old friends that really seem to want to stay close! Let's do it again, soon! Johnny
09/28/10 12:22 AM
#16

Had a great time coming "UP" to Gastonia to Jackson's Cafeteria today. It was great seeing some of our classmates. I probably haven't seen them in 30 years. OUCH! We got home around 11:30 pm but it was well worth the drive and effort. Hope to keep in touch. God bless you all.
09/28/10 08:24 AM
#17

Plus the food was great!
09/28/10 10:37 PM
#18

Marie and I had a great time seeing all at the dinner on Monday night . Thanks Chip for hosting us and providing the private room. It's been 15 years since we attended the last reunion and monday night was a good time to renew old friendships. We need to continue to get together every so often. Hope to see everyone soon. May God continue to bless all with health and strength to you and your loved ones. Until we meet again.

Blessings

Wylie
11/07/10 10:12 AM
#19

Read the notice of the cruise. Sounds nice but I would be more interested in a shorter cruise leaving from Charleston or Jacksonville. I realize that this cruise involves several high schools and several classes and that may appeal to a lot of people but I would like to see how many would be interested in a shorter cruise.

Jeannine
11/28/10 11:49 AM
#20

Thanks to all for thoughts and prayers during my recent surgery, moving slowly, but at home and able to get around, a praise in itself! Love and thanks to all! Johnny
12/30/10 10:08 PM
#21

Hey All HHS RAMS,

I'm with Jeannine about the cruise. How about a weekend at the beach? Talk it up!!!!
01/02/11 06:24 AM
#22


For those who are concerned about the length , anything less than 7 days will be on a much older & smaller ship . You could spend a month onboard & still not see it all ! The only way to sail from a closer port (Charleston or Jacksonville ) would be a repositioning of one of the larger ships or switch to Carnival or NCL . I dont think either of those is a "good fit' for our age group. We could consider Port Canaveral for a future Oasis class ship or keep it simple & stick to Ft Lauderdale . Something else to consider , the ship is often the destination & this one would be great for our group with 4 days at sea meet , mingle & explore the ship for less money per person than a week at Myrle Beach .
01/29/11 05:49 PM
#23

What a wonderful time we had today 1/29/11 at Rhonda Yancey's house. We had 23 fellow classmates show up. We have laughed, talked and yes even cried today. Thank's to Rhonda Yancey for allowing us to gather at her home today. She has so graciously opened her home up to us next month too, 2/19/11 at 11:45. More details on this later. We might order pizza this time. Please tell your friends and lets help get the word out. We are planning a trip 3/12/11 to Jacksons Cafe in Belmont for dinner. April 15-17 we are trying to make arrangements for a beach trip to SOS. Again, please help get the word out to fellow classmates and each try to come.
02/05/11 05:30 PM
#24

A big SHOUT OUT to the Harding Class of 70 for putting 'Let's keep in touch' into action.
03/24/11 01:48 PM
#25

Finally loaded the pictures from the last get-together at Jackson's Cafeteria on 03/12/2011. Take a look in the gallery Rams Making the Scene in my folder.
06/22/19 02:05 PM
#26

Yes, Johnny. It was very sad news and I'm sure that Bill would appreciate our prayers. I hope that everyone saw the funeral arrangements that we sent out to our class members on 6/10. I was sorry that I was out of town and could not attend the service. Hugs.
03/03/21 10:35 AM
#27

Found out this morning that Doug "Woody" Mundy passed away last night. He had been figiting with COPD for several years and finally lost the battle. His daughters are gonna do a memorial later in the spring.
03/03/21 04:40 PM
#28

Thank you George for posting about Doug's passing. We'll be trying to find his obituary and will post a link. Sad to lose another member of our class. May he rest in peace.