Harding High School


Class Of 1970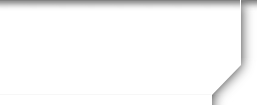 In Memory
Roger Dale Mahaffey
Roger Dale Mahaffey
Roger Dale Mahaffey
HOLDEN BEACH -- Mr. Mahaffey, 59, of Holden Beach, died Tuesday, September 6, 2011, in New Hanover Regional Hospital in Wilmington, N.C. He was born January 23, 1952, in Charlotte, N.C, son of the late Eugene Wellington Mahaffey and Helen Douglas Mahaffey. Surviving are his wife of 41 years, Pamela Nelson Mahaffey, his two daughters, Sabrina Leigh Szymendera and her husband Robert, and Dusty Lynn Overlin, and her husband Michael, his two brothers, Larry Eugene Mahaffey, and Robert Keith Mahaffey, and his two grandsons, Brandon Overlin, and Dylan Overlin and one granddaughter, Madison Widener.
A celebration of life service is set for Friday, September 9th at 11:00 a.m. at Holden Beach Chapel 107 Rothschild St., Holden Beach, N.C. Followed by a reception at their home 2680 Jessica Lane SW, Supply, N.C.
In lieu of flowers, memorials may be directed to Holden Beach Chapel or donations to www.woundedwarriorproject.org.
Good-Bye to a true Red Drum Fisherman and a Jimmy Buffet fan!
Published in Charlotte Observer on September 8, 2011