Harding High School


Class Of 1970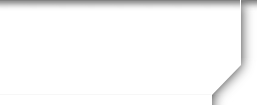 Lynn Short Cook
Profile Updated:
September 29, 2021
| | |
| --- | --- |
| Residing In: | Charlotte, NC USA |
Children:
Christian Cook 1977 married with one grandson-Memphis
Adam Cook 1979-married- grandson- Wiley Boone
Comments:
Cleaning teeth
Public Health-Mecklenburg County
Public Health- Gaston County-State
Love what I do. I am in the schools, community.
School Story:
Married my high school sweetheart and we haven't killed each other yet......
Remember the day that all the cheerleaders left school early(skipped) 7th period. We were supposed to be making posters for the game. Terry Tucker had riders so she went back to the parking lot to pick them up and was sitting in her car when Mac Lingerfeldt came up and tapped on her window....She wouldn't look at him and he kept knocking on the window and she just kept looking down. Terry finally drove off acting like he didn't know who she was.
The next morning when the announcements were read and as usual all the troublemakers names were read at the end of the announcements and were summoned to the office. The entire cheer-leading squad was sent to the office to be expelled! Mac wasn't there that day and Ms Chavis just looked at us and said "I don't know what ya'll doin here, but get to class" We were scared to death....
Happy Birthday Lynn, I hope you have a great day and all your dreams come true, your long time old friend, David
Posted on: Sep 28, 2019 at 4:33 AM
Posted on: Sep 28, 2015 at 4:33 AM
I sure missed you Lynn, did see Rick and he looks good. Happy Birthday Next week. I did get some pictures posted. I hope that you enjoy my friend Dave
Posted on: Sep 28, 2014 at 4:33 AM